Greetings PAS Members!
Upcoming Events
The month of April will be a big month for PAS. We have 3 events taking place, as well as our regular general meetings.  Next week we will be holding our general meetings and your attendance to this specific meeting is critical if you would like to do more in PAS.  We will be informing you all of available leadership positions.  Join PAS on the 15th for our first ever sporting event. We will be showing off our skills in basketball and dodgeball.  Then, the last week of April we will be ending big with our Excel workshop and the visit to BKD!  The workshop will have a different instructor this semester. That being said, even if you attended last semester, it is best to take advantage of the new material that this semester has to offer. Make sure you have the visit to BKD on your calendar. PAS wants to make a great impression with the firm to secure on-campus interviewing in the future.  This would be a great opportunity for you and future members.
Event Calendar
General Meeting       4th
12pm-1pm
B306
General Meeting        5th
7pm-8pm
B340
One Main Event       15th
6pm-11pm
Zaza Hotel
Excel Workshop       18th
7pm-8pm
BKD Visit                   19th
3pm-5pm
Sporting Event          22th
Main Building
Gym
5pm-7pm
MORE EVENTS TBA!
General Meeting
On Monday and Tuesday of next week, we will be holding our monthly general meetings.  The meetings will provide you with valuable information regarding the events taking place in April and what you need to do to prepare for these events. We will also be informing you of leadership positions available for next semester. Becoming a member was your first step to being successful. The next step would be to become a leader and become apart of something that not only enhances your skills, but provides assistance to other members to transcend them from students into business professionals.  You will also get more information on our PAS Sporting Event, Excel Workshop and the BKD firm visit. The details for the meetings are as follows:
Monday, April 4th from 12pm-1pm in room B306
Tuesday, April 5th from 7pm-8pm in room B340
Sporting Event!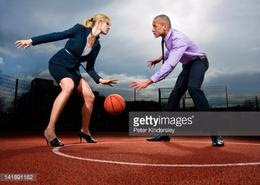 Accountants can be athletes too! Come show off your skills at our PAS sporting event April 22th.  We will be playing 3 on 3 basketball and a game of dodgeball!  For those of you who aren't the athlete type, you can still come to show your support! This event will be a great way to get us out of the classroom and professional wear and into a relaxed atmosphere with friends.  This is also a great way to practice our teamwork with other members.  The event will take place in the UHD main campus gymnasium from 5pm-7pm on Friday, April 22th.
Student Auxiliary
This Friday the Houston CPA Society is hosting another student auxiliary. Their topic this week will be over internal auditing and will take place from 6pm-8pm.  The business professionals that attend these meetings are people that work at major accounting firms.  Networking with these individuals could potentially give you great referrals and open the door for you when applying for internships and entry level positions.  What says more about your dedication and professionalism than spending your Friday night learning about the industry with CPA's?
Houston CPA Training Facility
777 Post Oak Blvd #500
Friday, April 1st
6:00-8:00 pm
Graduation Sashes
For those of you who are graduating this semester, make sure to order your PAS graduation sash!  Showing off your sash during graduation expresses our organizations unity and pride. It is a great way to show your friends and family that you were apart of something more during your college experience. They will be available for sale beginning today, March 28th.  You can purchase your sash HERE. PAS would like to recognize those of you that are graduating.  At your convenience, please email pas.secretary@gmail.com with a brief testimonial on how PAS has helped or affected you as a member. Congratulations to everyone that is graduating!
Ongoing Events
Complimentary Tax Services with VITA volunteers until April 16th:
College of Business Shea St. Building Room B213
Mondays & Tuesday 5-8pm
Wednesdays 4-7pm
Main Building Room N624
Saturdays 10-1pm